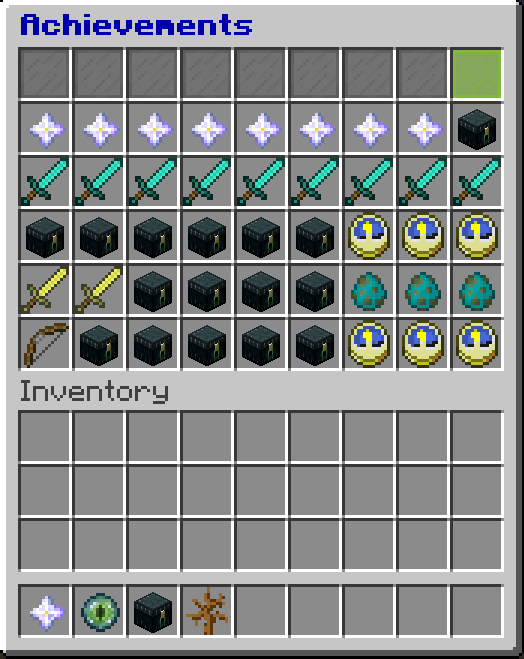 I have finally got around to adding achievements. When you log onto the server, you may be bombarded with achievements. This is normal. The achievements are catching up to your stats.
There are 2 types of achievements - normal ones and secret ones. The title and description of the secret achievements are hidden. To view your achievements, use the ender chest in your inventory. Use the stained glass icon (

) to move between pages. There are separate pages for the secret achievements.
If you have any suggestions for achievements, please post your ideas on this thread.